Large Hazardous Tree Removal:
Large hazardous trees can be tricky to deal with, unless you hire a reliable arborist like M.D. Tree Surgery. We take pleasure in diagnosing the proper procedure for tree removal in order to keep your safety and property value a top priority. Here are a few helpful tips to observe so you know when an arborist is needed.
Visible dead branches
The tree is visibly dead or dying
Leaf cover, leaf size, and leaf condition are suffering
Your tree has a forked trunk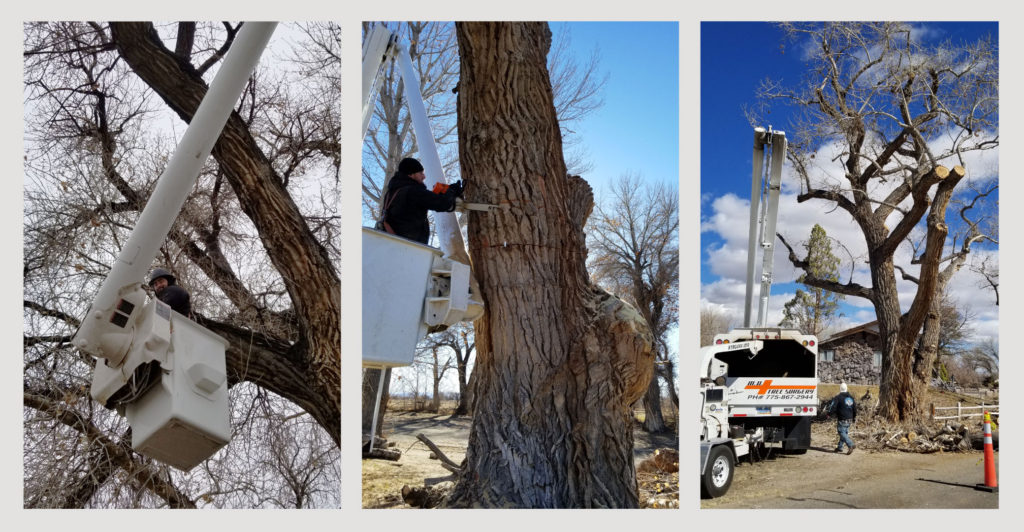 Hazardous Pruning:

There are times when it is necessary to prune a tree, like when branches become diseased, branches create a safety hazard with utility wires, or there's interference with the branches' external environment. However, there is never an excuse to use topping as a pruning method. While this method removes hazardous branches, it also removes healthy branches while greatly damaging the tree.
Stump Grinding:

Stump grinding is a great alternative to stump removal. Rather than up rooting the stump and leaving a mess, stump grinding looks better and is better for the environment of your yard. This process grinds the stump down to the root, allowing the sawdust to mix in with the surrounding soil.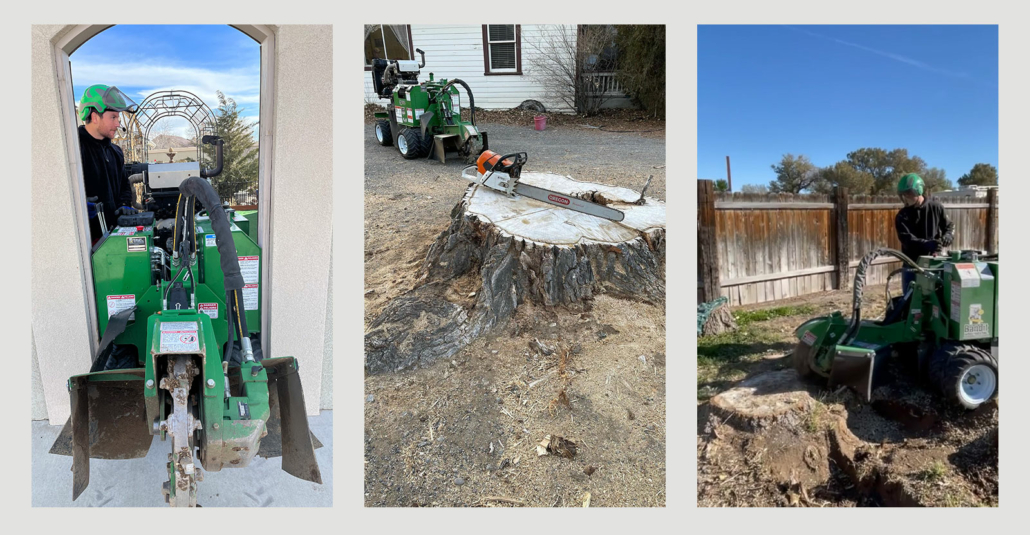 Fruit Tree Pruning:

If fruit trees aren't pruned properly, it can cause major drawbacks in bearing fruit, especially if the fruit trees experience a drought. Pruning your fruit tree helps with shaping and increases its overall health and growth.
Juniper and Shrub Pruning:

Properly pruning your junipers and shrubs can increase flower growth, appearance, and overall health. Many homeowners are nervous about pruning their junipers and shrubs in fear of not properly caring for their plants. That's where M.D. Tree Surgery comes in. If your shrubs are lopsided, sloppily cut, have lush foliage at the top of the plant but are dying on the inside, or if your shrub is just a woody, tangled mess, we can help.

Commercial & Residential Pruning and Removal:

Letting diseased trees or overgrown branches reside on your residential property can cause damage to your home, car, and landscaping. You could even be putting your family's safety at risk. Hazardous trees up the stakes even more on commercial properties due to the liability they can cause to workers, neighboring properties, and civilians. Many problems can be avoided on both commercial and residential properties if a professional arborist is called in to deal with hazardous trees.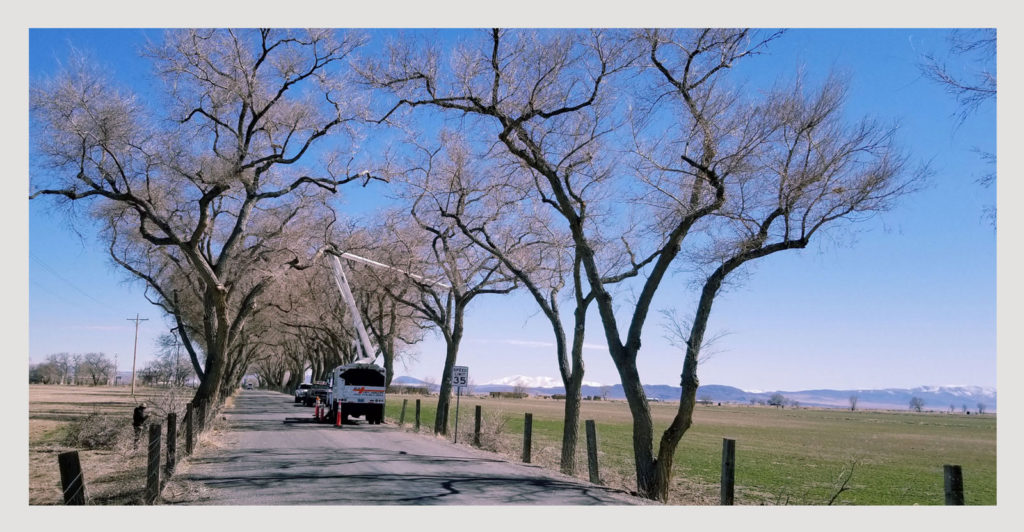 Golf Course Pruning:

Proper tree care can impact the overall look and feel of a golf course. It is highly recommended to prune trees on golf courses every winter. Any dead and damaged trees can cause harm to the turf on the course and low-hanging canopy branches can hinder the game of a player. Annual pruning and consistent care saves trees and money for golf courses.

No Topping:

Tree topping is the misguided practice of removing the top branches of a tree in order to grow thinner, frailer lateral branches. This practice causes extreme harm to trees, increasing their likelihood of rotting and branches breaking and falling off from strong wind storms. It is important to avoid tree topping at all costs.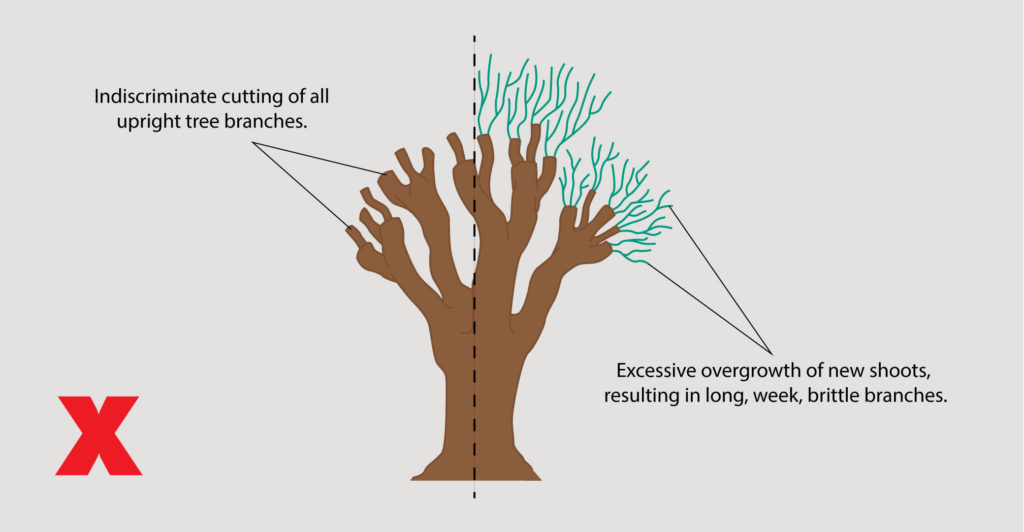 No Lion Tailing:

Another misguided practice in tree care, lion tailing is the act of cutting off the interior branches of a tree. This is also known as over-pruning. Lion tailing reduces the amount of leaves on a tree to perform photosynthesis and leaves the remaining branches weak and susceptible to breaking from high winds. For the best health for your tree and safety for your family, call an arborist to properly prune hazardous trees.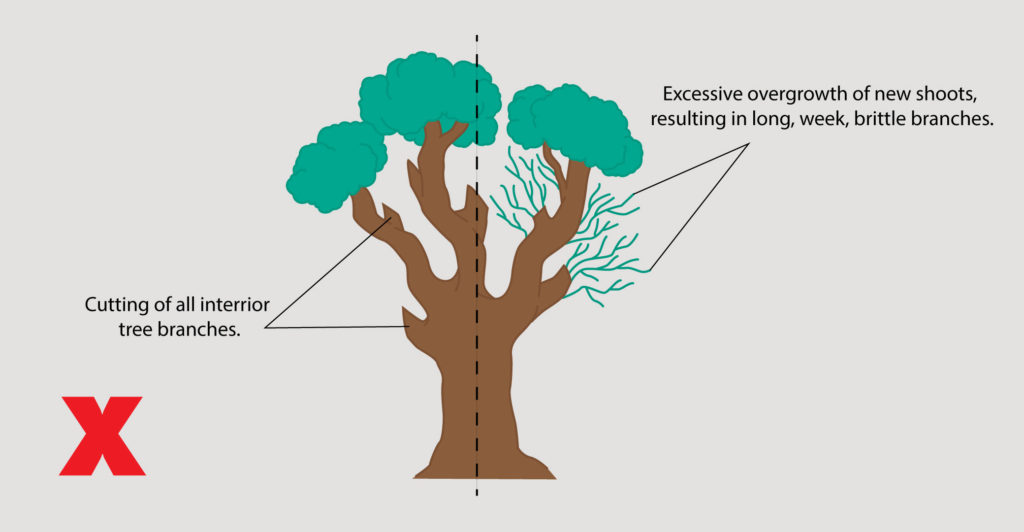 All Work Done to I.S.A. (International Society of Arboriculture) Standards:

The mission of the I.S.A. is as follows: "Through research, technology, and education, the International Society of Arboriculture (ISA) promotes the professional practice of arboriculture and fosters a greater worldwide awareness of the benefits of trees."